We don't always get what we pay for.
Businesses always will accept your money. The more you have, the happier they'll be.
But the amount you're spending shouldn't be the focus. Instead, it should be what you're getting in return.
No doubt, your social media feeds have seen an uptick in political advertising this election year. Those looking to win your vote know the powers of using social media to get their word out.
When purchasing advertising on social media platforms, for example, the primary goal should be the spark in conversation you'll receive from the ads.
That's because social media is not a one-way push format where you publish content and never expect a response. Platforms have democratized the Internet. Everyone has a voice. 
Relationships Matter
More voices will have the opportunity to chime in if the message resonates with the audience, which results in more shares and more conversations.
Spending $10,000 on Facebook advertising can be more effective than spending $20,000. It all comes down to the ongoing interaction between the party and the public.
If there is a lot of engagement, discussion, sharing of content and interactions that are meaningful, the money you spent on advertising will be more effective than a page that stays relatively quiet.
The vanity points like the number of likes and views your ad receives are inconsequential compared to the conversations and engagements you've generated.
Yes, social media advertising casts a wider net, but also has the ability to pinpoint a direct audience based on age, occupation, interests, location and more. But targeting a specific audience shouldn't be limited to a single punch. All advertising is more effective when used as a part of a wide campaign.
We're living during a time when in-person meetings aren't possible, so we've moved more of our interactions online. Online meetings and chats allow people to log in and view from almost anywhere. Plus, sharing these online conversations with your network is as simple as a click of a button.
Online shares spread quickly and at much lower price than what you'd pay for the cost of a production team.
It's easy to recklessly spend a lot of money on the Internet. But you can't spend your way to success when you take a siloed approach to interacting with people.
Instead, it's wise to spend less and focus more on an engaging message that will reach a wider audience.
---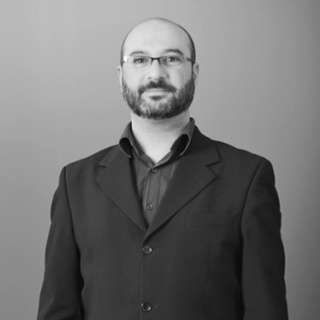 Dan Gold, Martin Charlton's Director of Digital Strategy works with our clients to reach precisely targeted audiences across a range of sites online.
Starting with a robust strategy, and compelling content, we tell your stories.