---
Paul Martin
Chair
You've heard him on the radio, seen him on TV and read him in newspapers and magazines. Paul is a popular keynote speaker on topics ranging from the economy to tapping community potential. His unique blend of communication and business knowledge has made him a highly sought-after consultant. As the Chair of Martin Charlton Communications, Paul is MCC's 'go to' guy for all things business in Saskatchewan. He is the chair of four Saskatchewan branches of TEC (The Executive Committee) – a global organization dedicated to improving the performance and enhancing the lives of CEOs – which has more than 50 CEOs and senior executives among its Saskatchewan members. The long and short: Paul knows the province's corporate community and business economy like few others. He is a potent conduit for anyone looking to do business in Saskatchewan, Canada's fastest growing economy. His strategic advice is unrivalled.
---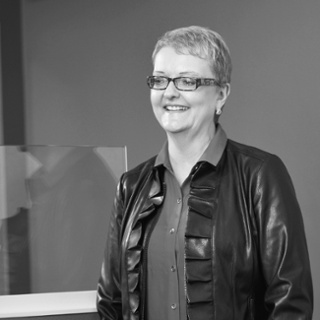 Mary-Lynn Charlton
President & CEO
Mary-Lynn, has lent not only her name to the firm but also her character: tough and smart, resourceful and compassionate. Her background in journalism gives her a firm belief in the importance of storytelling. Her goal is ensuring our clients' stories are told in a convincing and compelling way to all audiences that need to hear it. Mary-Lynn's career has included a stint as an Alberta weekly newspaper reporter, an internship in a Manhattan agency and working as a trusted advisor to a provincial cabinet minister before starting her own communications company. She also has deep roots in government relations. She has served in a number of senior roles with the provincial government and has been on the boards of federal and provincial agencies. She has been a pioneer in public relations and communications since founding Charlton Communications in 1988. On March 1, 2010, Charlton Communications merged with Paul Martin Communications – two companies that have served Saskatchewan for over 50 years.
---
Marsha Martin
Vice-President
There are event planners and then there are event artists. Marsha Martin is the latter. If you are faced with an event that is not just difficult but near-impossible – if you are looking for something that is not just great but spectacular – you can rely on Marsha to make it happen. Through her 25 years of event-planning experience, she has handled it all: Galas, conventions, town hall meetings, book tours, corporate events, trade shows and every other type of event imaginable. She brings to every event an uncanny eye for detail and attention to contingency planning. She consistently delivers projects on time, on budget and above expectations. Her greatest strength is her engaging attitude that allows her to bring harmony and focus to the most stressful and hectic situations.
---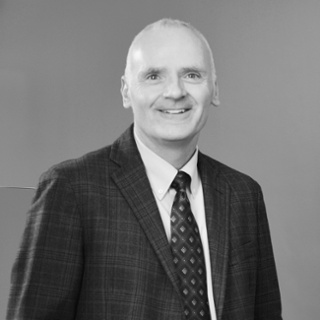 Kelly Gallagher
Vice-President
Kelly Gallagher's public and government relations skills can be summed up in three words: Kelly knows everybody. As the old saying goes, government relations is about who you know. After six years in professional political service on both the federal and provincial level – including serving as Chief of Staff for four provincial cabinet ministers – Kelly has become one of the most well-known and respected figures in the Saskatchewan government relations industry. If you're looking for advice regarding your pitch to the Saskatchewan government or if you need insights into what makes the Saskatchewan government tick, Kelly can provide it. But Kelly's abilities are not limited to government relations. He is also a skilled strategic communications analyst thanks to his years of experience in senior communications roles for the federal government and the provincial governments of Saskatchewan and British Columbia.
Karen Brownlee
Director of Editorial Content
Karen developed her insight into the media during her 15 years working as a reporter, producer, content editor, web editor, anchor, and talk show panelist in Saskatchewan. These roles in print, radio, and digital media gave her a deep understanding of all levels of the process of news gathering and distribution.
During the last five years, she has collaborated with organizations wanting to clearly articulate their value to defined audiences. Her skill as a researcher and interviewer puts others at ease. She is relied on to collect the relevant details to be distilled into an easy-to-understand message delivered in words, images, and sounds.
You will appreciate Karen's ability to organize and her efficiency when she collaborates with you on your project.
---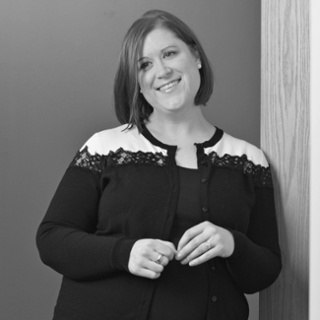 Jocelyn Brown
Director of Projects
Jocelyn brings both solid credentials and creative flair to assignments ranging from strategic planning to event management.
As a PRINCE2 certified project manager, Jocelyn brings bench strength to all MCC's projects. Fluent in French and a graduate of International Studies, Jocelyn helps bring a global perspective to Martin Charlton's operations.
She has travelled to over 30 countries and loves to infuse that experience into all her work. Her flair for the fun and elegance will bring a unique perspective to any of your projects.
---
Kerry Benjoe
Writer
Kerry is of Saulteaux/Dakota/Cree heritage.
Kerry's formal education is from Indigenous institutions including the Qu'Appelle Indian Residential School for high school and the First Nations University where she received a bachelor's degree in English and Indigenous Studies.
Kerry has 17 years of professional writing experience that includes 13 years at the Regina Leader Post and four years as a freelance writer, including doing work for Martin Charlton Communications where she tells Indigenous success stories.
Kerry is noted for being a strong advocate for Indigenous stories to be told and she focuses her work on building trust and opening the lines of communication.
Kerry is currently pursuing a Master of Journalism at the University of Regina and is learning the Cree language.
---
SUPPORTING THE MARTIN CHARLTON COMMUNICATIONS TEAM
---
Jamie Burgess
Our whip-cracking accountant keeps track of the money – and that's important. Every client can count on sound administration and accounting.
---
Jo Anne Lauder
With a degree from Toronto's Seneca College graphic design program and 25 years of experience, our senior designer can usually solve a client's problem before they finish explaining it. Now that's good.
---
Ashleigh Mattern
Our resident wordsmith has been finessing phrases as a journalist and editor since 2007. Over the years, she has expanded her skills to include copywriting, social media marketing, and website management. She lends her abilities to Martin Charlton Communications as needs arise.
---