Using podcasts to tell your story and connect with your audience is one of our fastest growing marketing tools.
Podcasts connect with people, creating valuable relationships with your target audiences and it's increasingly becoming a valuable communications channel.
Martin Charlton Communications experienced professionals handle all aspects of producing and marketing podcasts from scripting, recording, music, voice-overs, editing, distribution and digital and social media marketing of the product.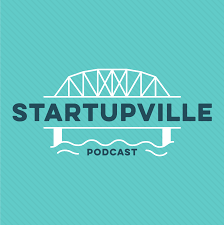 We are proud to produce a number of podcasts, most notably Startupville with Innovation Place, Saskatchewan's home to many members of the tech sector.
Fuse is a 15-minute podcast for professionals in the marketing, communication, and public relations sectors. It's promoted to 35,000 members in 70 countries. The PRCA is the world's largest and most influential PR professional body.
Get in touch with our podcast experts by clicking here, or calling 306 584 1000.