Can anything be read into strong turnout at the advanced polls for the federal election?
Approximately 5.8 million voters took advantage of the advanced polls Sept. 10 to 13 compared to 4,879,312 advanced poll voters for the 2019 election. That reflects an 18.46 per cent increase for the 2021 election.
Many reasons could explain the increase. Some were likely people concerned about the pandemic choosing to vote early to avoid crowds on election day. Others might well have been people working from home may finding it convenient to step out and vote at an advance poll during the day.
Another reason could be the desire for change. Canadians are voting in an election that polls show a majority of voters did not want. The governing Liberals were holding on to a healthy lead up to the election call, however once the writ was dropped, the race quickly became a dead heat between the Liberals and Conservatives.
The current campaign has been a lacklustre affair with no overriding issue. An election lacking a sense of urgency would see a depressed vote unlike what has happened with the uptake in the advanced polls.
The driving force in this election may be anger and fatigue. Voters are tired of the pandemic and everything that comes with it. They are looking at how they can express their frustration. This may explain why there has been a higher rate of voters voting in an election that was not wanted.
Next Monday, we will see if the advance polls were a harbinger of what was to come.
---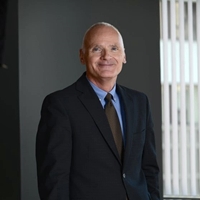 Kelly Gallagher, Vice President, Martin Charlton Communications.