The Canadian electorate heads to the polls September 20th for the federal election.
Saskatchewan voters, like the majority in the country, are scratching their heads wondering why we need an election now.
Those who call unnecessary elections tell the voters, with a straight face, that the country is at a crossroads and we need to decide who's best to lead the country for the next four years.
Most people see through the hubris and understand the election call for what it is: political opportunity.
The Trudeau Liberals have been ahead in the polls for some time and they face a weak and divided opposition.
When a politician sees a political advantage, they take it regardless of how opportunistic and crass it looks. They are gambling on the notion that voters, over the course of the campaign, will start to focus on issues that will pull support their way. That is the strategic thinking of a campaign that believes the election is all but won for them. Ask (former) Premier Rankin of Nova Scotia how that worked out for him.
That being said, what will happen here in Saskatchewan?
We have a full slate of Conservative Members of Parliament (MPs) representing every riding in the province. In the last federal election, Saskatchewan out-conservated the bastion of conservatism, Alberta, when it came to electing Conservative MPs.
Both Liberal and NDP parties are running candidates who they believe will put a dent in the blue wall of Saskatchewan Conservatives.
The Liberals are running long-time NDP Member of the Legislature Buckley Belanger as a candidate in the northern riding of Desnethé—Missinippi—Churchill River.
In Regina-Lewvan the NDP are touting an activist who is fighting for working people, climate justice and equality. Will the "star" power of these candidates make a break through? Probably not.
Most Saskatchewan residents are worried about bread-and-butter issues that impact their livelihood, their health and their family's future.
The Conservatives may face some challenges in semi-close races but barring a major meltdown come election day all will be re-elected in Saskatchewan.
---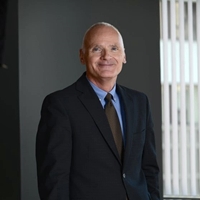 Kelly Gallagher, Vice President, Martin Charlton Communications.