The race to lead the federal Conservative party is filled with candidates strongly tied to Eastern Canada whose interest in Western Canadian issues will be closely watched.
To date, there are six officially declared candidates (in no particular order):
Pierre Poilievre
Roman Baber
Patrick Brown
Jean Charest
Leslyn Lewis
Joseph Bourgault
All of the candidates — with the exception of one long shot from Saskatchewan — call Eastern Canada home. First out of the gate was Poilievre, who comes from Alberta. However, he has served as an Ottawa-area Member of Parliament since 2004.
It is interesting to see that the stronghold of the Conservative Party — Western Canada –is lacking in leadership aspirants. There are sixty Conservative MPs that represent ridings west of the Manitoba-Ontario border, yet none have decided to seek the leadership of their party. Why?
It is not for a lack of issues that a Western Canadian politician could run on. The Western Canadian economy has been hamstrung by the Trudeau Liberals on their drive towards zero emissions. Industries across the board in the west have been negatively impacted by Liberal government policy.
Voters know that when it comes to musing from candidates — whether it's a leadership race or an election — talk is not only cheap but disposable. Ask Erin O'Toole how that worked out for him.
September 10 has been set for the day that the federal Conservative Party will choose its new leader to replace Erin O'Toole. The six months between March and September is an eternity in politics. More candidates may join the leadership race, however the cost for some may be a bit too rich or playing catch-up may be too daunting a task.
Regardless of where the final list of candidates falls, Western Canadians need to pay attention to what they hear. Are the candidates addressing Western concerns with real and concrete solutions? Or are they paying lip service to the base that they dismiss after the vote?
The Conservative leadership candidates need to embrace the art of listening and not tell their prospective voters what they want to hear. For too long, Western Canadian voices have been ignored once the vote is over.
Don't let it happen again.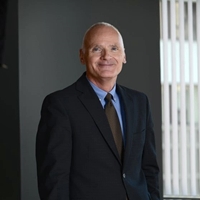 Kelly Gallagher
Vice President – Martin Charlton Communications
306 584 1000
—
Image credits: Assemblée législative de l'Ontario, HiMYSYeD, USDA / Rick Vyrostko, John Balca, Canadian Press / Michael Bell, fb.com/josephlbourgault