I had the luxury of watching the Saskatchewan version of the freedom convoy of trucks from my living room this weekend as it rolled by my home for five hours.
The issue being expressed by the organizers of the freedom convoy had to do with the vaccine mandate being imposed on Canadian truckers who travel over the Canada-U.S. border. This national demonstration, however, was not just about a vaccine mandate for truck drivers.
Watching endless vehicles streaming past the house and the hundreds of people walking along the street, I saw that there was one common thread that brought these people together and it is to reclaim their freedom.
After two plus years of mandates, the Canadian public have started to say enough. The most recent poll from Angus Reid Institute found that 54 per cent of Canadians say that it is time to remove the restrictions imposed on them due to the pandemic. The highest number agreeing with this comes from Saskatchewan at 62 per cent and close behind is Quebec at 59 per cent.
Every sign, whether it was taped to a vehicle or in the hands of a demonstrator that passed by, had the word freedom emblazoned on it. For two years, Canadians have been patient with leadership at all levels to guide them through the pandemic. That patience has worn thin and is evaporating rapidly every day as Canadians start to question the restrictions.
We are seeing the beginning of the end of the pandemic as countries across the world have started to drop the restrictions. In some countries, it is due to political pressure and in others, it is because they believe that their data shows it is the beginning of an endemic, rather than a pandemic.
Whether the federal government changes course or not is becoming irrelevant. In a healthy democracy, freedom gives people the right to disagree with the powers that be.
As noted earlier, a majority of Canadians have moved beyond what their governments are telling them to do. As seen this past weekend, leadership now lies in the hands of the people and not the politicians.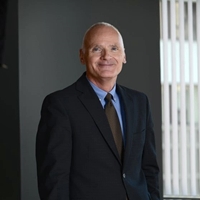 Kelly Gallagher
Vice President
Martin Charlton Communications